Craft Beverage &
Restaurant Marketing
Experts
In today's highly competitive world, finding a marketing partner who understands your business is more crucial than ever before. That's where Allocated Media comes in – we're a full-service marketing and beverage consulting agency that specializes in the craft beverage and restaurant verticals.
Led by craft brewing industry veteran Barry Elwonger, who has over a decade of experience running all facets of Distribution, Sales, Marketing, Logistics, Finance, and even Excise taxes for breweries, Allocated Media brings a wealth of knowledge and expertise to the table. Our marketing campaigns have been featured on top news outlets like Ellen, CNN, USA Today, BBC, NBC, CBS, ABC, FOX, NPR, Tampa Morning Blend, Great Day Tampa, and the Suncoast View, to name a few.
We pride ourselves on our ability to help our clients get the most out of their marketing budget, using insights and analytics to determine which digital channels work best for their business. With proven ROI-backed campaigns and a team of marketing experts specializing in marketing strategy, asset production, social media management, and media buying. 
We're dedicated to helping YOUR brand reach new heights of success!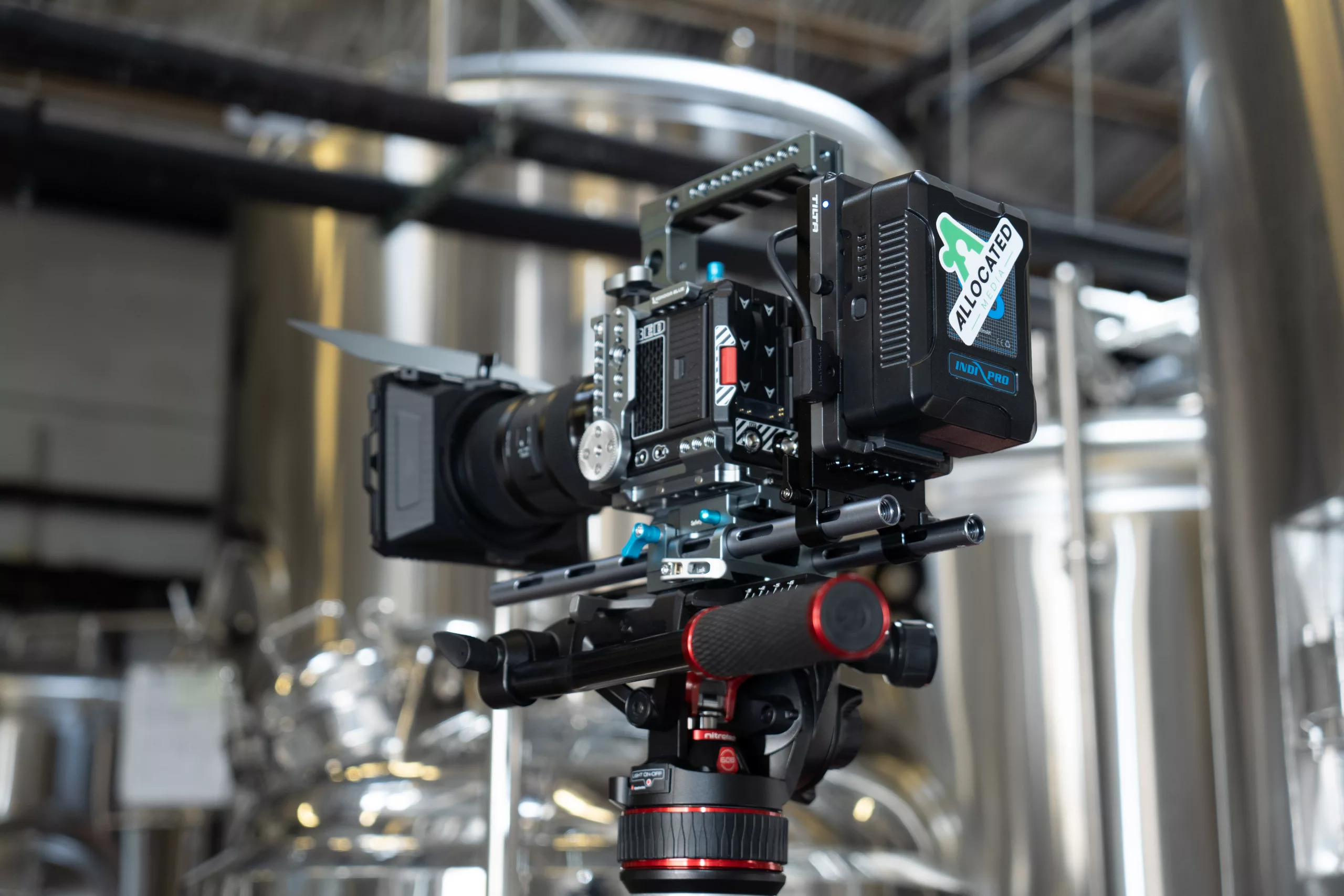 Our creative team combines industry expertise, innovative thinking, and artistic flair to deliver impactful and visually stunning solutions tailored to your brand's unique needs.
We are a comprehensive marketing and beverage consulting agency that offers a variety of services.
Some of our services include:
2023 Craft Beer Marketing Awards



"Allocated Media has been a game changer for our business. Their team is thorough and comes with a wealth of knowledge. As a brewery owner of eleven years, I know the power of properly marketing our brand, but had no expertise in how to manage that piece of the business. From the beginning, Allocated took the time to understand the challenges we faced and offered a clear strategy to achieve our vision as a brand, encompassing a wide swath of marketing opportunities, allowing us to improve on every level..."
Devin Kreps
7venth Sun Brewing - President & GM
"We have been very fortunate to have Allocated Media as a partner at our events. Their professionalism and quality of work has been top tier, and their attention to detail has helped raise the bar for what we expect from our partners. They understand our industry, and have been able to use that knowledge to produce impressive results for us."
Sean Nordquist
FL Brewers Guild - Executive Director
"We have a great business relationship with Allocated Media. We had worked with several other marketing companies in the past who didn't deliver results and I'm happy to say Allocated Media is doing that for us. They help bring our vision to life in a way that makes sense."
Darwin Santa Maria
Darwin Brewing - Owner
"We at TBBW have the pleasure of working with Allocated Media for our photography, videography, and marketing needs, and we cannot recommend them highly enough. Their team of professionals are extremely skilled and knowledgeable in the beer space, and they consistently deliver exceptional results."
Chris Fairchild
TBBW - Executive Director
"Running a fast growing business is never easy. We appreciate the relationship with Allocated Media because I was amazed at how much we didn't know about our messaging and systems. Fine tuning our message among platforms is paramount to our success and we are now doing exactly that. We turn to Allocated as the experts in execution. We look forward to a long term relationship with them."
Tom Williams
ELEASE - CEO
"Working with Allocated Media has been great. They are professional and have been so easy to work with. Bringing our vision to life in multiple different mediums."
Josh Garman
Hidden Springs Ale Works - CEO
"It has been a pleasure working with Allocated Media to help with our Marketing and PR for the "Brewing Funds the Cure" program at the National Pediatric Cancer Foundation. The knowledge, expertise, creativity and attention to detail Barry and his team provide has been crucial for us as we continue to grow this program on a national scale. Thank you for what you do to help us further our mission!"
Chris Geib
NPCF - Chief Development Officer
"Barry and the Allocated Media team are consummate professionals. Your projects and brands will be treated with the utmost respect and care, and the speed with which they deliver results is unparalleled. I wouldn't use anyone else for Best Florida Beer!"
Jason Toft
Best Florida Beer - President
Think Were a Good Fit?
Let's grab a Beer to discuss your needs further.